Obtain
15 000 $
in government funding to create a digital adoption plan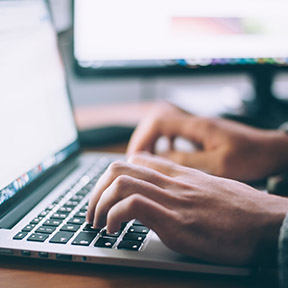 The Canadian Digital Adoption Program (CDAP) helps small and medium-sized enterprises (SMEs) adopt digital technologies to increase their competitiveness
Obtain up to
15 000 $
in government funding to assess
your marketing tools and strategies
Get a personalized action plan to;
• Refresh your digital strategy
• Increase your operational efficiency
• Improve and accelerate your communication processes
• Stimulate your growth potential
• Take advantage of e-commerce
• Better anticipate the needs of targeted customers
• Strengthen customer loyalty
• Improve your organic SEO
• Attract qualified resources
• Assess the security of your IT ecosystem
• Implement measurement and control tools
• Have an action plan based on digital marketing best practices
We are committed
to help you reach your goals
Our team of experts is part of the network of approved CDAP partners. We'll help you build a plan based on digital marketing best practices to help you achieve your strategic goals. In addition, we will guide you to obtain financing.
Get instant approval in
less then 30 minutes
The CDAP is designed to propel your success in the digital economy. Get a game plan for business process improvement and growth. Find out how upgrading your digital strategy gives your business a major competitive edge.
We will help you obtain
funding today
Be incorporated federally or provincially, or be a sole proprietor residing in Canada

Be a private, for-profit company

Have between 1 and 499 full-time equivalent employees

Have annual income between $500,000 and $100,000,000, during one of the three previous fiscal years